The Sebastians present "Romance and Wrath"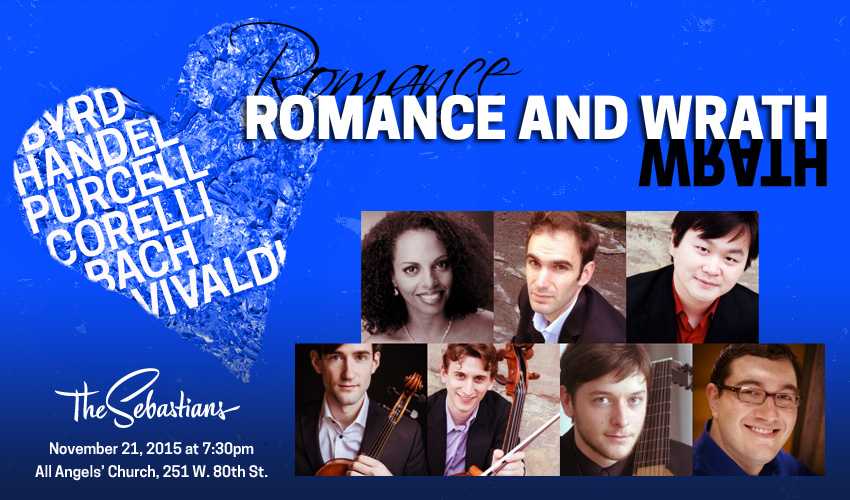 November 21, 2015, 7:30pm
All Angels' Church, 251 West 80th Street (map)
Audience favorite Awet Andemicael ("enchanting" —Brandenburger Stadtkurier; "exquisite" —Milwaukee Journal Sentinel; "completely winning" —Boston Phoenix) rejoins the Sebastians for a new program of fiery, passionate vocal and instrumental music by Bach, Handel, Vivaldi, and more.
$40 General, $35 Seniors (65+), $15 Students (with valid ID)
Program
George Frideric Handel (1685–1759)
Trio Sonata in G minor, op. 2, no. 5, HWV 390a
for two violins and continuo
Henry Purcell (?1659–1695)
Symphony, from Laudate Ceciliam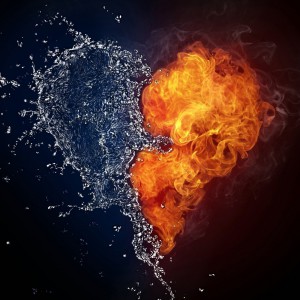 Henry Purcell
If music be the food of love, Z. 379C
Arcangelo Corelli (1653–1713)
Trio Sonata in C major, op. 3, no. 8 (Rome, 1689)
Henry Purcell
Thy hand Belinda / When I am laid
from Dido and Aeneas, Z. 626
George Frederic Handel
Passacaille, from Trio Sonata in G minor, op. 5, no. 4, HWV 399
for two violins, viola, and continuo
intermission
Johann Sebastian Bach (1685–1750)
Sonata in E minor for violin and basso continuo, BWV 1023
William Byrd (c. 1540–1623)
Jhon come kisse me now, from the Fitzwilliam Virginal Book
Antonio Vivaldi (1678–1741)
In furore giustissimae irae, RV 626, for soprano, strings, and continuo
Program may be subject to change.
---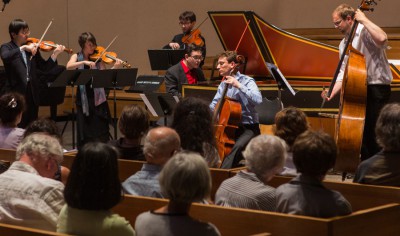 The Sebastians
Awet Andemicael, soprano
Daniel S. Lee and Nicholas DiEugenio, violins
Kyle Miller, viola
Ezra Seltzer, cello
Charles Weaver, theorbo
Jeffrey Grossman, harpsichord & organ
---
Note: All Angels' Church unfortunately does not have an elevator and is therefore only accessible by stairs. Please contact us for more details or for a list of handicapped-accessible events.