The Sebastians present "Graupner & Graap: Kapellmeister Past and Present"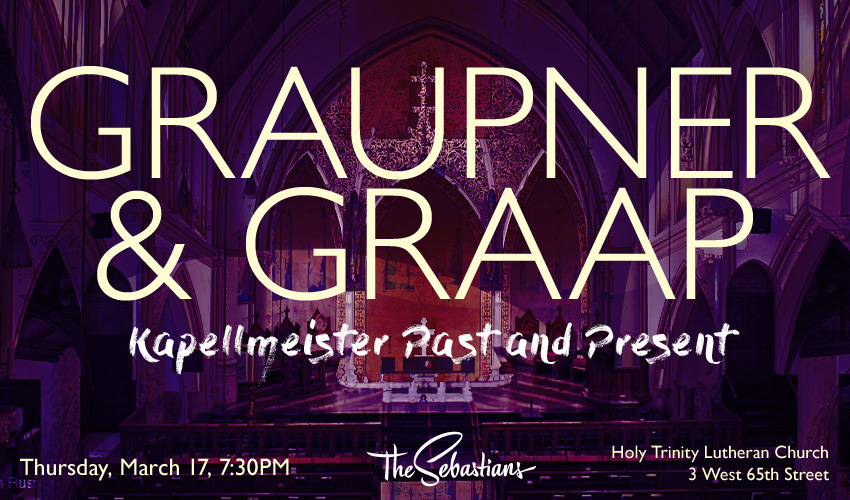 Thursday, March 17, 2016, 7:30pm
Holy Trinity Lutheran Church, 3 West 65th Street (map)
The Sebastians are pleased to team up with baritone Michael Hix and organist Carson Cooman for an inventive journey through German music, past and present.
This concert presented as part of

Two musical epochs—Germany of the 18th century and today—are brought together in this virtuosic program, which places the forgotten cantatas and instrumental works of Christoph Graupner (1683–1760) alongside modern organ works by Lothar Graap (b. 1933).
$40 General, $35 Seniors (65+), $15 Students (with valid ID)
Bios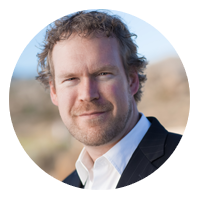 Baritone Michael Hix has been praised by critics for his "expressive voice" and "commanding stage presence." His career highlights include his recent Carngie Hall debut as the baritone soloist in the Rutter Mass of the Children, solo and chamber performances at Tanglewood Music Center, and solo appearances with the Boston Pops in "Bernstein on Broadway."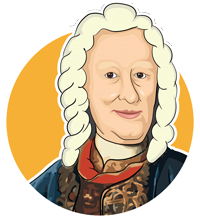 Christoph Graupner (1683–1760) was a German harpsichordist and composer. Famously, Leipzig attempted to woo Graupner for their Kantor position, but he refused and they later "settled" for J.S. Bach. Graupner was extremely prolific—there are more than 2,000 works in his catalogue, many of which have never been performed in modern times.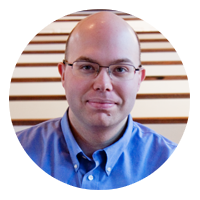 Carson Cooman is an active organ recitalist specializing primarily in new music. He presents programs showcasing the diversity of organ music from the 20th and 21st centuries. "Carson Cooman is one of the most versatile and active musicians of our time. Pianist, organist, composer, and improviser, he is excellent in every field." —Music and Vision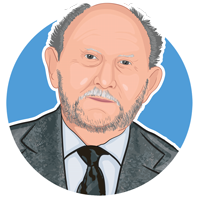 Educated at the conservatory in Görlitz, Lothar Graap's primary teachers were Eberhard Wenzel and Hans Schneider. He also studied with Helmut Bornefeld and Siegfried Reda. In 1954 he began a career as a professional church musician in Niemegk, and he pursued this work at several positions until his retirement in 1998 from Cottbus, where he had been cantor at the Klosterkirche. Graap has composed more than 700 compositions in many forms, with a particular focus on organ and choral music.
---
Michael Hix, baritone
Carson Cooman, organ

Daniel S. Lee, violin
Nicholas DiEugenio, violin
Jessica Troy, viola
Ezra Seltzer, cello
Jeffrey Grossman, harpsichord and chamber organ
---