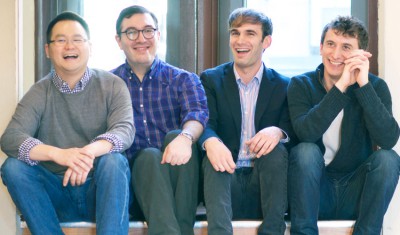 We continue our multidisciplinary 2019–20 season with our next exquisite pairing: words and music. This beautifully wrought program, titled That glittering object, intersperses music from the Baroque era with celebrated Japanese-American poet Kimiko Hahn reciting her own 21st century verse, including her series of poems "Charms" from her forthcoming collection Foreign Bodies, forming an aural ribbon comprised of words and music.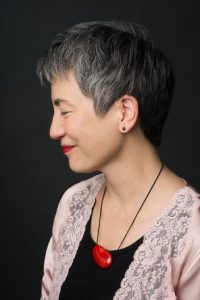 Hahn and the Sebastians have a history of boundary-crossing work—we have previously incorporated poetry from the baroque era into our concerts, and Hahn has worked with film makers, television producers and visual artists. This occasion will mark our first foray into contemporary poetry, and Hahn's first interaction with a classical ensemble. The program, devised by our own core violinist Nicholas DiEugenio, takes its inspiration from an interview Hahn gave for Literary Hub, in which she pondered:
"A poet friend has called me a magpie, and as such, one bright trinket is as good as the next. I suppose the point is—as point of departure or reference—that glittering object."
The musical gems of That glittering object highlight the frequently intersecting styles of English, French, and Italian composers from the 17th and 18th centuries, including trio sonatas by Arcangelo Corelli, Jean-Marie Leclair and Henry Purcell, solo harpsichord selections from François Couperin's Pièces de clavecin as well as programmatic numbers from his beloved suite Les Nations, and a violin sonata by the brilliant but seldom-performed Louis-Gabriel Guillemain.
Program
Arcangelo Corelli (1653 – 1713)
Trio Sonata in F major, op. 2, no. 7

Henry Purcell (?1659 – 95)
Sonata in D minor, Z. 805, from Sonatas in Four Parts

François Couperin (1668 – 1733)
Selections from Pièces de clavecin
Sonate and Dances from La Francoise [sic], Les Nations (1726)

Louis-Gabriel Guillemain (1705 – 70)
Sonata for violin and harpsichord in G major, op. 13, no. 1

Jean-Marie Leclair (1697 – 1764)
Trio Sonata in F major, op. 4, no. 4
Performers
---
Kimiko Hahn is the author of nine books of poems, whose honors include a Guggenheim Fellowship, PEN/Voelcker Award, Shelley Memorial Prize, a Lila Wallace-Reader's Digest Writers' Award as well as fellowships from the National Endowment for the Arts and the N.Y. Foundation for the Arts.