Hello, BEMF!
Enter for a chance to win!
Raffle prizes include:
Grand Prize: Two-ticket subscription to the entire 2023–24 season
CDs: The Sebastians Complete Discography
Digital rewards: Access to unreleased concert footage
Enamel pins, tote bags, and more
A note from the Artistic Director…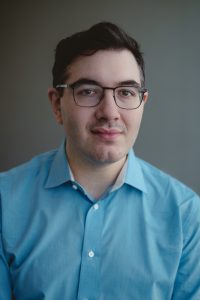 The Boston Early Music Festival has long been recognized as a beacon of excellence in the world of early music. As the musical director of the 2019 and 2023 Young Artists Training Program at BEMF, it's been my pleasure to help nurture the next generation of baroque musicians, a mission shared by the Sebastians. I personally count many of my BEMF concert experiences as highlights of my career as a performer and audience member.
To anyone who has enjoyed the richness and intricacy of the baroque treasures shared at this year's festival, please consider this my personal invitation to join us at an upcoming Sebastians concert. We just celebrated ten years of presenting captivating, historically-informed performances in NYC and beyond, and we hope you'll come along a we continue exploring the vast tapestry of baroque music, ensuring its preservation for generations to come.
–Jeffrey Grossman, Artistic Director
As a special "thank you," please enjoy these digital concert experiences, and enter our raffle to win tickets, CDs, and more.