The Sebastians and TENET present
Bach's St. Matthew Passion
Thursday, March 28, 2019 at 7:00pm
Friday, March 29, 2019 at 7:00pm
St. Peter's Episcopal Church, Chelsea
346 West 20th Street
New York, NY 10011
Accessibility: There are three steps with a hand-rail to reach the church from the outside. Unfortunately, though there is a wheelchair lift, we have regretfully learned it is broken and cannot be fixed before our performances. Please contact us if you'd like to discuss further. Here is an image of those steps: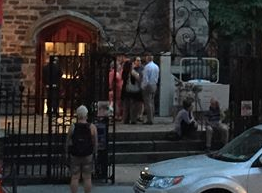 In 2015, the Sebastians and TENET's spectacular performance of Bach's St. John Passion was called "a riveting example, easily the most compelling of the recent spate of New York performances [of the St. John Passion]" by The New York Times. In 2019, the groups are teaming up again to present Bach's even more stunning St. Matthew Passion, which features two orchestras and two group of vocal soloists! This unconducted performance features an exceptional orchestra and cast of singers, and it is truly the highlight of our season—a MUST-SEE for all New York music-lovers. Jeffrey Grossman will lead the two ensembles from the chamber organ with tenor Aaron Sheehan as the Evangelist and Tyler Duncan as Jesus. Daniel S. Lee leads the first orchestra and Nicholas DiEugenio the second, for a special experience: the St. Matthew Passion as chamber music.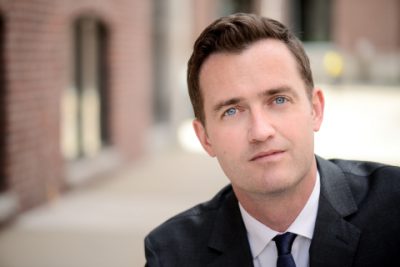 Grammy Award-winning tenor Aaron Sheehan is regarded as a first-rate singer of oratorios and cantatas. His performances have been praised as for their "shining quality and deep sensitivity" (The New York Times) and "finely nuanced" (Gramophone), and past performances as the Evangelist were hailed as "superb" (ClassicalVoice.org), and "quite simply astounding!" (San Francisco Classical Voice).
---
Music Director
Jeffrey Grossman
Artistic Director
Jolle Greenleaf
---
Evangelist
Aaron Sheehan
Jesus
Tyler Duncan
Soprano
Jolle Greenleaf, Laura Heimes
Alto
Doug Dodson, Virginia Warnken Kelsey
Tenor
Jason McStoots, Gene Stenger
Bass
Charles Wesley Evans, Sumner Thompson
Ripieno chorus
Martha Cluver, Jonathan May, Donald Meineke, Enrico Lagasca
---
Flute
David Ross, Andrea LeBlanc, Immanuel Davis, Mili Chang
Oboe
Gonzalo X. Ruiz, Kristin Olson, Caroline Giassi, Julie Brye
Violin
Daniel S. Lee, Alana Youssefian, Chloe Fedor, Beth Wenstrom, Augusta McKay Lodge, Nicholas DiEugenio, Karen Dekker, Francis Liu, Tatiana Daubek, Dongmyung Ahn
Viola
Theresa Salomon, Stephen Goist, Lisa Rautenberg, Scot Moore
Cello
Ezra Seltzer, Shirley Hunt
Viola da gamba
Shirley Hunt
Contrabass
Nathaniel Chase, Doug Balliett
Organ
Jeffrey Grossman, Michael Beattie
the Sebastians
TENET