The Sebastians and TENET present
Bach's St. John Passion
Thursday, March 23, 2017 at 7:00pm
Saturday, March 25, 2017 at 7:00pm
St. Paul's German Evangelical Lutheran Church
315 West 22nd Street
New York, NY 10011
Note: St. Paul's Church unfortunately does not have an elevator and is only accessible by stairs. Please contact us to discuss accommodations.
The Sebastians and TENET are teaming up to present J.S. Bach's St. John Passion in an unconducted performance with an exceptional orchestra and cast of singers. This spectacular production is truly the highlight of our season, and a MUST-SEE for all New York music-lovers. Jeffrey Grossman will lead the two ensembles from the chamber organ with tenor Aaron Sheehan as the Evangelist.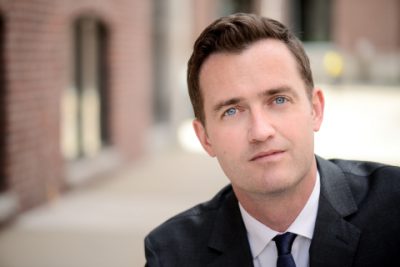 Grammy Award-winning tenor Aaron Sheehan is regarded as a first-rate singer of oratorios and cantatas. His performances have been praised as for their "shining quality and deep sensitivity" (The New York Times) and "finely nuanced" (Gramophone), and past performances as the Evangelist were hailed as "superb" (ClassicalVoice.org), and "quite simply astounding!" (San Francisco Classical Voice).
---
Special Pre-Concert Event
You are invited to a conversation with musicologist Michael Marissen about the St. John Passion, including how we as modern listeners can and should grapple with the controversial—some would say anti-Semitic—texts. Marissen is the the Daniel Underhill Professor Emeritus of Music at Swarthmore College and the author of Bach & God as well as other scholarly investigations into the culture and history surrounding music of the baroque.
6:15pm – Thursday, March 23 and Saturday, March 25
Admission with your ticket
---
Music Director
Jeffrey Grossman
Artistic Director
Jolle Greenleaf
---
Evangelist
Aaron Sheehan
Soprano soloists
Jolle Greenleaf and Molly Quinn
Alto soloists
Luthien Brackett and Reginald Mobley
Tenor soloists
Owen McIntosh and Jason McStoots
Bass soloists
Mischa Bouvier and Sumner Thompson
Ripieno chorus
Anna Lenti, Tim Keeler, Donald Meineke, and Andrew Padgett
---
Violin
Daniel S. Lee, Chloe Fedor, Francis Liu, Nicholas DiEugenio, Beth Wenstrom, Edson Scheid
Viola
Jessica Troy and Kyle Miller
Cello
Ezra Seltzer
Viola da gamba
Shirley Hunt
Violone
Nathaniel Chase
Oboe
Priscilla Herreid and Meg Owens
Traverso
David Ross and Immanuel Davis
Bassoon
Nate Helgeson
Archlute
Hank Heijink
Chamber organ
Jeffrey Grossman
the Sebastians
TENET