Saturday, December 17, 2016 at 7:30pm
All Angels' Church
251 West 80th Street
New York, NY 10024
Note: All Angels' Church unfortunately does not have an elevator and is only accessible by stairs. Please contact us to discuss accommodations.
This festive program will center on Vivaldi's Four Seasons, paired with a newly commissioned companion work by Tawnie Olson. Olson's unique approach to birdsong will shed new light on the changing of the seasons, and pairing Vivaldi's concerti with this world premiere will make for one thrilling evening. The new work by Olson will be a reflection, a mirror, and a response to Vivaldi that will help to further enliven and enrich the concert experience for modern listeners.
The concert will be bookended with music by J. S. Bach, underlining the direct influence these two composers had on each other, despite never meeting.
---
Composer Tawnie Olson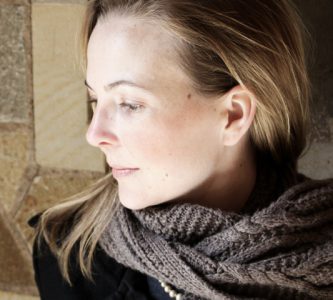 Described as "especially glorious… ethereal" by Whole Note, and "a highlight of the concert" by the Boston Musical Intelligencer, the music of Canadian composer Tawnie Olson has been performed by a wide range of ensembles and individual musicians. She has won awards from the SOCAN foundation, the Guelph Chamber Choir/Musica Viva, and Iron Composer, and is a two-time semifinalist in the Sorel Foundation competition.
Her composition Scel lem duib, for chamber chorus and harp, was one of three works selected (out of 170 submissions) for publication in the National Collegiate Choral Organization's 2013 choral music series. Olson holds a doctorate in music composition from the University of Toronto, a Master of Music degree from the Yale School of Music, an Artist Diploma from the Institute of Sacred Music at Yale, and a Bachelor of Music degree from the University of Calgary. She is an adjunct professor of composition at the Hartt School of Music.
---
Concerto op. 8, no. 1, RV 269, La primavera (Spring)
Daniel S. Lee, violin
Concerto op. 8, no. 2, RV 315, L'estate (Summer)
Nicholas DiEugenio, violin
Concerto op. 8, no. 3, RV 293, L'autunno (Autumn)
Nicholas DiEugenio, violin
Concerto op. 8, no. 4, RV 297, L'inverno (Winter)
Chloe Fedor, violin